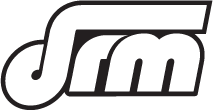 Named DRM Motorshop, the workshop-boutique will welcome you in Uccle. Belgian motorsport fans were already familiar with DRM Motorsport. Since its founding in 2014, the Brussels-based team led by Matthieu de Robiano has distinguished itself in the European VW Fun Cup, the Belgian Gentleman Driver's Club (BGDC), the 2CV Racing Cup, and the French Peugeot 308 Racing Cup.
A unique place in Brussels located near Altitude 100
Until now, DRM focused its activities on competition, with the success it is known for. But 2018 marks a new chapter in the history of this growing structure with the opening of a workshop-boutique in the Brussels Region (on Avenue Oscar van Goidtsnoven, in Uccle). "I started renovating this building while launching DRM Motorsport four years ago," explains Matthieu de Robiano, administrator of DRM. "Today, I am delighted to be able to offer my clients and collaborators these new facilities. Even though we maintain an operational 'racing' base outside the city, our new infrastructure will provide DRM with a magnificent showcase, a pleasant environment, and optimal working conditions."
A truly unique place with a very special atmosphere for drivers and fans.
Named DRM Motorshop, the workshop-boutique will open its doors in Uccle in the coming days. With its showroom, offices, and workshop, DRM Motorshop offers a complete range of services in a premium setting.
In association with SPA Racing, the showroom immerses you in the world of racing drivers. "I have been working with Pierre Sibille for a long time, and I get along very well with Pierre Dupont," says Matthieu de Robiano. "This partnership with SPA Racing, the company they are associated with, seemed obvious to us. Our collaboration will allow DRM Motorshop to benefit from the experience and responsiveness of SPA Racing, as well as a large stock of top brands. We work with OMP, Sparco, Bell, Stilo, Schroth, Simpson, and the famous Michel Vaillant Art Strips."
A complete offering in a premium setting.
Access to the showroom, located near Altitude 100, will be by appointment only. "For us, this is a unique opportunity to shine in Brussels and offer customers personalized and tailor-made service," comments Pierre Sibille, partner at SPA Racing. "It is a great pleasure to collaborate with Matthieu. The opening of his shop fits perfectly into our dynamic of expanding the customer base for the sale of 'racing' products."